Glucosatrin Bone & Joint Health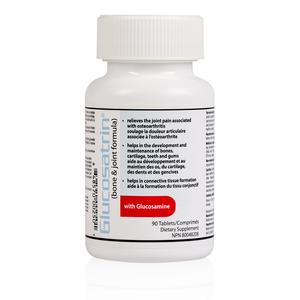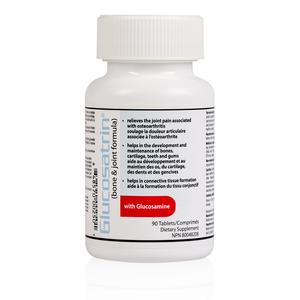 $67.40 CAD
$1.35 CAD
Single Bottle (30 Servings)
SKU: C1137
FEATURED RECOMMENDATIONS
Benefits
---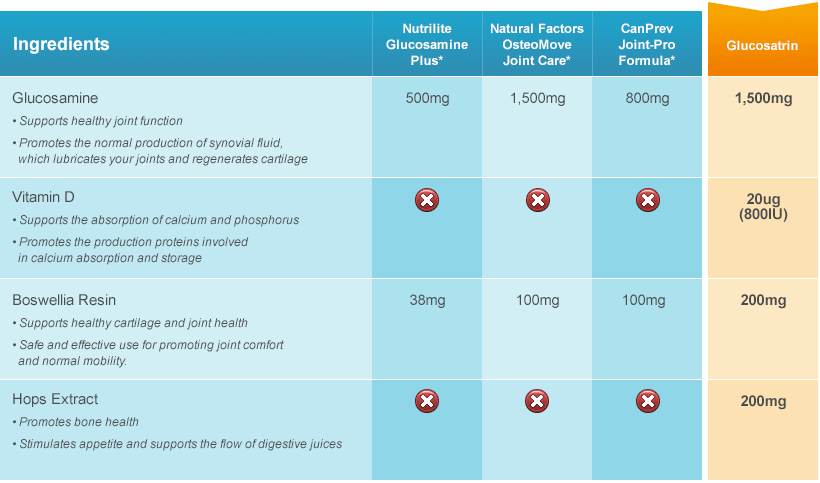 Combines various key ingredients like glucosamine with vitamins, minerals and herbals to provide an important nutritional approach for bones and joint health
Helps to relieve joint pain associated with osteoarthritis and protects against the deterioration of cartilage
Helps in the development and maintenance of bones, cartilage, teeth and gums, and in the absorption and use of calcium and phosphorus
Helps in connective tissue formation and in the building of healthy cartilage
*These products are not manufactured or distributed by Market America, Inc., and all associated trademarks are the property of their respective owners.
Product Classifications
---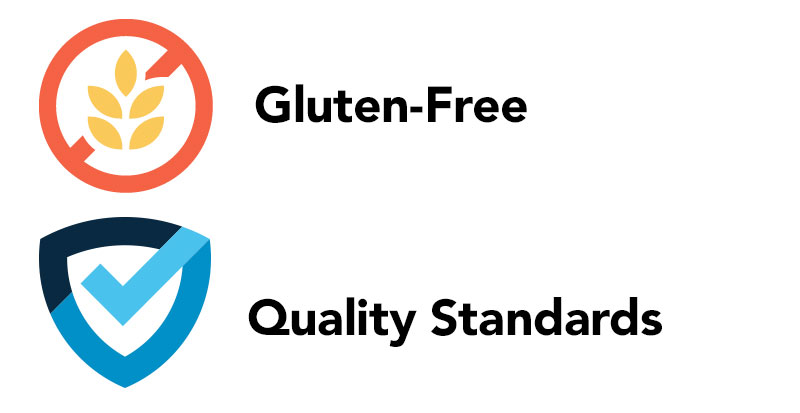 Gluten-Free - The finished product contains no detectable gluten (<10ppm gluten)
Quality Standards - GMP Operations and Standardised Ingredients
Checked For: Heavy Metals, Microbiological Contaminants, Allergens, Potency, Purity and Identity
Details
---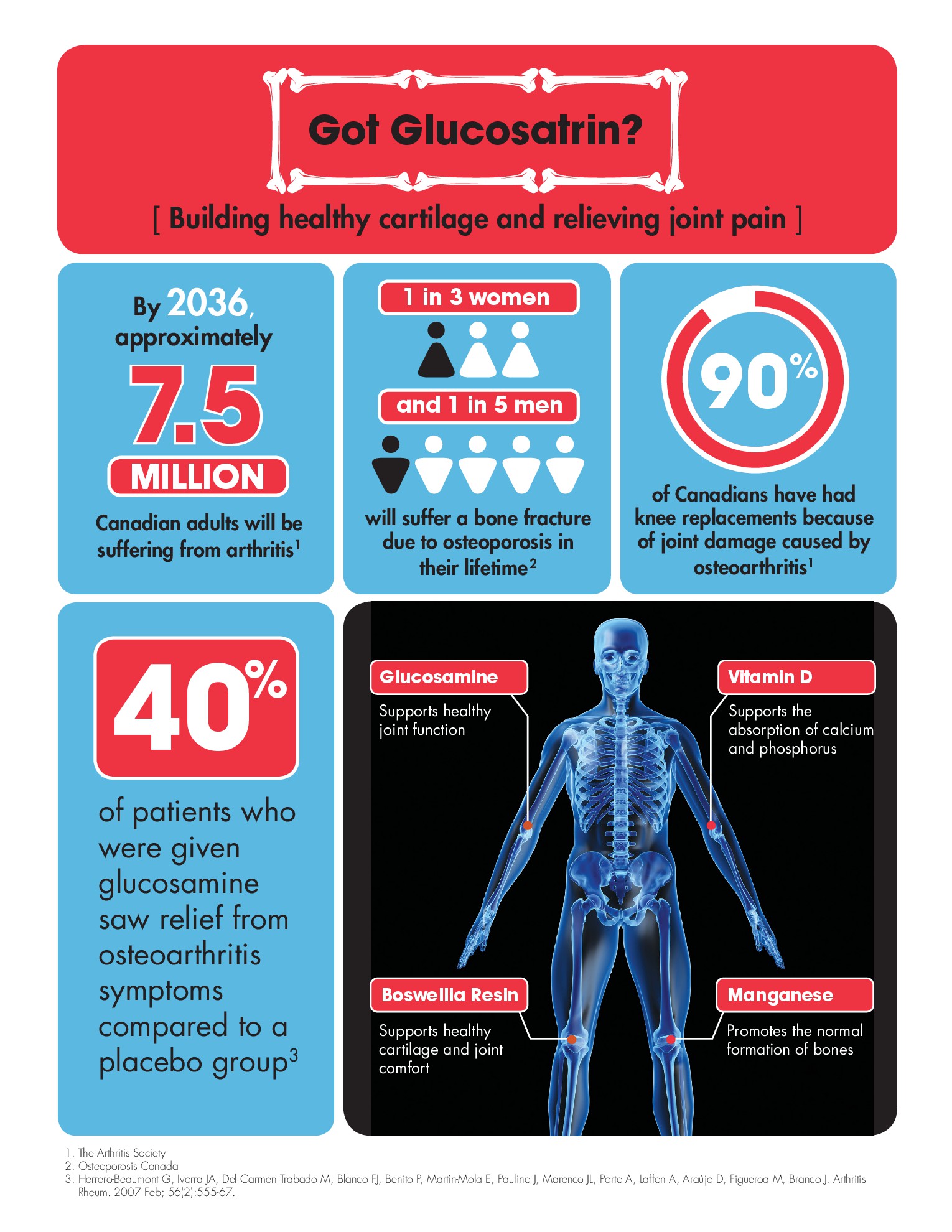 Few people consider the health and well-being of their bones and joints. Throughout a lifetime, the body's joints sustain significant physical stress from everyday activities like walking, bending and lifting. Under normal conditions, the body is able to accomplish all of these activities with no problem because of the existence of cartilage. Cartilage is the smooth elastic tissue that covers the ends of bones, allowing them to glide across and cushion each other as the body moves. Bones and joints are intended to work synergistically to provide structure and flexibility. The body sustains healthy joint maintenance by continually rebuilding and regenerating cartilage. This is what allows the bones and joints to uphold their shock-absorbing capabilities. However, as the body ages or incurs injuries, it is sometimes more difficult to sustain healthy cartilage regeneration. Glucosatrin combines various key ingredients like glucosamine with vitamins, minerals and herbals to provide an important nutritional approach for healthy bones, joints and cartilage in one easy-to-take, affordable dietary supplement. Glucosatrin promotes the building of healthy cartilage and the relief of joint pain.
Ingredients
---
Glucosamine
Glucosamine is an aminopolysaccharide (a combination of the amino acid — glutamine and a sugar — glucose). Glucosamine is concentrated in joint cartilage where it is incorporated in longer chains known as glycosaminoglycans and finally into very large structures known as proteoglycans. Glucosamine is naturally produced by the body and is a key component of cartilage. Glucosamine supports healthy joint function, and there are numerous European studies showing a clear benefit of glucosamine supplements for promoting joint health.

Vitamin D3
Regular sunlight exposure is the primary means of attaining vitamin D. Food sources of vitamin D include cod liver oil, fatty fish like salmon, egg yokes, liver and vitamin D-fortified milk. Vitamin D supports the absorption of calcium and phosphorus, and promotes the production of several proteins involved in calcium absorption and storage. Vitamin D works with calcium to promote hard, strong bones. It promotes the normal transport of calcium out of the osteoblasts into the extra-cellular fluid and in the kidneys, and promotes calcium and phosphate re-uptake by renal tubules. Vitamin D also promotes the absorption of dietary calcium and phosphate uptake by the intestinal epithelium.

Vitamin C
Around 90 percent of vitamin C in the typical diet comes from fresh fruits and vegetables. Some of the best sources are peppers (sweet green and red peppers and hot red and green chili peppers), citrus fruits and juices, brussels sprouts, cauliflower, cabbage, kale, collards, mustard greens, broccoli, spinach and strawberries. Vitamin C is an antioxidant that promotes the normal growth and repair of tissue, and supports adrenal gland function and gum health. It enhances immune function, supports the normal absorption of iron and supports cardiovascular health. It has been shown to operate as a signaling molecule to support the normal regulation of the synaptic efficiency of neurotransmitters dopamine and glutamic acid.

Manganese
The richest dietary sources of manganese include whole grains, nuts, leafy vegetables and teas. The efficiency of the absorption of manganese is low — around five percent. It may also help to alleviate some PMS symptoms and mood swings. Low levels of manganese in the body can contribute to weakness. Manganese deficiencies are considered rare since it is relatively easy to obtain adequate amounts of manganese through the diet. Additional benefits of manganese include: supporting calcium absorption, helping to maintain healthy blood pressure, promoting the normal formation of bones, supporting fat and carbohydrate metabolism, and promoting the normal formation of sex hormones.

Boswellia Resin
The boswellia plant produces a resin that has been used in traditional Indian medicine as a support for joint health. The plant has a long history of safe and effective use for promoting joint comfort. It supports normal mobility. Boswellia resin contains active boswellic acids, which have been shown to support healthy cartilage and joint health.

Scutellaria Root
Scutellaria is also called scullcap and is a member of the mint family. There are more than 100 related species of scutellaria throughout North America, Europe and China. In traditional Chinese medicine, scutellaria has been used for supporting healthy joints. Three bioactive flavonoids — baicalin, baicalein and wogonin — have been extracted from scutellaria and are thought to contribute to the major activities of the plant. All three flavonoids have been shown to support healthy joints.

Oleanolic Acid
Oleanolic acid is found in numerous herbs used in Chinese and Ayurvedic medicine. Oleanolic acid is isolated from the seeds of the plant Randia dumetornm (Rubiaceae). The compound promotes healthy joints.

Hops Extract
Hops (Humulus lupulus) have long been associated with beer and ale, but the beverage originally called ale in English was made from fermented malt only and contained no hops. Although hops' confirmed value lies in its use for sleep aid, this herb has also been used to stimulate the appetite, support the flow of digestive juices and promote bone health.
FAQ
---
Most bone and joint formulas contain chondroitin sulfate. Why doesn't Glucosatrin have this ingredient?
Chondroitin acts in a similar way to glucosamine; however, many studies performed on Chondroitin have had inconclusive results regarding its effectiveness. In one study, chondroitin was linked to poor prostate health. Glucosamine is the safe, effective ingredient with no known side effects.

Can I take Glucosatrin with other vitamin and mineral supplements?
Yes, you can take Glucosatrin with other products, including Isotonix OPC-3, Isotonix Multivitamin, Isotonix Calcium Plus, and Isotonix Advanced B-Complex.

If I am healthy and active, do I need Glucosatrin?
Yes. Glucosatrin should be taken for its ability to help maintain proper joint function.
Science
---
Ammon HP. Salai Guggai - Boswellia serrata: from herbal medicine to a non-redox inhibitor of leukotriene biosynthesis. Eur J Med Res 1:369-70, 1996.
Anonymous. Boswellia seratta. Alternative Medicine Review 3:306-7, 1998.
Bowman BA and Russell RM. Present Knowledge in Nutrition, International Life Sciences Institute, 2001.
Cheryl Hawk, D.C. Manganese Deficiency and its Role in Structural Balance. The American Chiropractor, March/April, 1982.
Chi YS, et al. Effects of wogonin, a plant flavone from Scutellaria radix, on skin inflammation: in vivo regulation of inflammation-associated gene expression. Biochem Pharmacol. 2003 Oct 1:66(7): 127-8.
Flavonoid wogonin from medicinal herb is neuroprotective by inhibiting inflammatory activation of microglia. Biochemical Pharmacology, 66 (2003) 1271-1278.
Giner-Larza EM, et al. Oleanolic acid, a 3-oxotriterpene from Pistacia, inhibits leukotriene synthesis and has anti-inflammatory activity. Eur J Pharmacol 428:137-43, 2001.
Glucosamine Sulfate Significantly Reduces Progression Of Knee Osteoarthritis Over 3 Years: A Large, Randomized, Placebo-Controlled, Double-Blind, Prospective Trial. J Y Reginster, R Deroisy, I Paul, R L Lee, Y Henrotin, G Giacovelli, J Dacre, L C Rovati, C Gosset. Source: American College of Rheumatology 1999 Annual Meeting, Boston, MA.
Hawk C. Manganese Deficiency and its Role in Structural Balance. The American Chiropractor, March/April, 1982.
Holick M, et al. Vitamin D: importance in the prevention of cancers, type I diabetes, heart disease and osteoporosis. Am J Clin Nutr 79:362-71, 2004.
Lemay M, Murray MA, et al. In vitro and ex vivo cyclooxygenase inhibition by a hops extract. Asia Pacific J Clin Nutr 13 (Suppl): S110, 2004.
Majeed, M. Boswellin: The Anti-inflammatory Phytonutrient. Piscataway, NJ: Nutri-science Publishers, Inc. 1996.
Manez, S., MC Recio, RM Giner and JL Rios. Effect of selected triterpenoids on chronic dermal inflammation. European Journal of Pharmacology, 1997, 334: 103-105.
Matheson AJ, et al. Glucosamine: a review of its use in the management of osteoarthritis. Drugs Aging: 20:1041-60, 2003.
Reginster JY, et al. Glucosamine sulfate significantly reduces progression of knee osteoarthritis over 3 years: A large, randomized, placebo-controlled, double-blind, prospective trial. American College of Rheumatology Annual Meeting, Boston MA, 1999.
Ricciardelli C, et al. Elevated stromal chondroitin sulfate gycosaminoglycan predicts progression in early-stage prostate cancer. Clin Cancer Res 3:983-92, 1997.
Shimamura, M. et al. Inhibition of Angiogenesis by humulone, a bitter acid from beer hop. Biochem Biophys Res Commun. 2001, Nov 23: 289 (1):220-4.
Survey: Arthritis grips 25 percent of Americans Crippling disease drains national health care system Friday, May 14, 2004 Posted: 9:43 AM EDT (1343 GMT)
Van Etten E, et al. 1,25-dihydroxycholecalciferol: endocrinology meets the immune system. Proc Nutrition Society 61:375-80, 2002.
Zerkak D. et al. The use of glucosamine therapy in osteoarthritis. Curr Rheumatol Rep 6:41-5, 2004.
TLS Product Reviews
---
Displaying reviews 1 - 5 of 6
---
This was one I used also for my shoulder pain. I DO NOT LIKE NEEDLES so when the doctor said "I will give you an injection for the pain I took this product instead. I no longer have shoulder pain.
Response from Customer Service:
09/04/2020
Dear Valued Customer,

Thank you for taking the time to share your thoughts on the Glucosatrin Bone & Joint Health! We are happy to hear you are pleased with the product.

Thank you again!
The Product Information Team
---
I combine this product with Isotonic Prime Joint Support. It has Cox2 inhibitor herbs in it so while the joint support works at supporting joints, if there is discomfort the herbs in this really help and support the joint. I'm in my 7th decade now and doing great and I think the protocols I've been taking for the last 15 years like these have made all the difference.

Response from Customer Service:
11/08/2019
Dear Valued Customer,
Thank you for taking the time to leave your thoughts on the Glucosatrin. We are happy to hear you are pleased with this product.
Thank you again!
The Product Information Team
---
---
I order this product for my husband. He will turn the bottle upside down when it is almost empty. He says it helps his arm and shoulder work so much better in the morning. Says he can feel a difference when he does not take it.
---
我的朋友全身关节痛很多年,晚上不能入睡,使用产品一周后明显改善,好棒的产品,食品级无副作用,非常感谢!
Response from Customer Service:
11/12/2019
尊敬的客戶,
感謝您抽出寶貴的時間對Glucosatrin®骨與關節健康發表看法。我們很高興聽到您對此產品感到滿意。
再次感謝你!
產品信息團隊

Dear Valued Customer,
Thank you for taking the time to leave your thoughts on the Glucosatrin® Bone & Joint Health. We are happy to hear you are pleased with this product.
Thank you again!
The Product Information Team