TLS Health Guide & Journal (Chinese)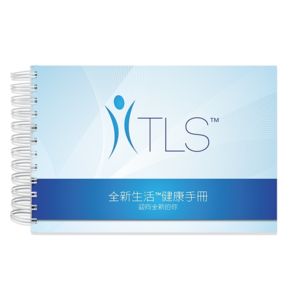 $26.98 CAD
$0.54 CAD
Single Guide & Journal
SKU: C6478CHN
FEATURED RECOMMENDATIONS
Details
---
The TLS Health Guide & Journal is the first step in securing your commitment to the TLS Weight Management Solution. It is designed to take you day by day through the first 12 weeks of the program. This ultimate weight management resource includes meal plans for men and women for each TLS Menu Plan. Each day, you will be supported emotionally and nutritionally, empowering you to handle the stress in your life without resorting back to bad eating habits. Whether you're identifying what type of eater you are, or just need to get some feelings off your chest, journaling is an invaluable tool on your weight management journey. The TLS Health Guide & Journal gets you started setting achievable goals, explaining the science behind weight management. You will begin with the basics, learning about low-glycemic eating and working with your hormones instead of against them. The Guide also shows you how to manage healthy eating at restaurants, how to moderate alcohol consumption, and how to successfully lose weight even if you must make food choices based on vegetarianism, veganism, carbohydrate levels, celiac disease, or hypoglycemia. There is something in here for each person's unique weight management journey! A big part of the TLS Weight Management Solution is behaviour modification — you have to change your habits to change your weight! This is a transitional lifestyle system and by identifying what kind of eater you are and your food triggers, you can be sure of your success. Get tips on how to avoid stress, change your mindset, and set goals. Journaling is your key to living a healthier lifestyle. Remember weight loss is 95% mental! Additionally, the TLS Health Guide & Journal helps you learn about body composition and how to turn flab into fab through effective cardio, strength training, flexibility training, and blood pressure management. Are you interested in detoxing? Learn more on our 7-day detox diet, how to manage hunger, the importance of sleep in weight management, and how to incorporate supplementation into a successful weight management regimen. You will be taught behaviours and techniques that will help keep you on the program to stay healthy, feel great and lose weight. But remember, TLS is not just about losing weight; it also helps you manage weight and keep it off! Take a look at some success stories featured in the Guide from the TLS Chinese Testimonial DVD to inspire you. Still not convinced? See more success stories . Please note that this TLS Chinese Health Guide is a translation of the USA TLS Health Guide, Thus, it may make reference to products that are not available in Canada and can only be purchased from GLOBAL.SHOP.COM for personal consumption only. It is not a direct Chinese translation of the Canadian TLS Health Guide.
Benefits
---
Translated for Mandarin-speaking weight management coaches and the customers they train who are looking to lose or manage their weight
Comprehensive guide on how to follow the TLS Weight Management Solution
Covers weight management struggle and demonstrates how TLS is the ultimate weight management solution for anyone
Contains six days of sample meal plans
Provides 12 weeks of journaling to keep you on track through the entire program
Encourages weekly weigh-ins and quarterly measurements for accountability
Includes motivational quotes, stress and relaxation techniques, information on the 7-day detox diet, exercise tips, success stories and more
Also contains a bonus Official TLS Testimonial DVD ideal for those wanting to see how TLS has transformed lives
TLS Product Reviews
---
Displaying reviews 1 - 1 of 1
---
This Journal Really Helps!!
If you can read Chinese, please make sure you buy this journal for your weight management journey. It contains so much useful information and guidance. It gives you step-be-step information from beginning to finish. Everyday when you journal, it gives you motivational speech, exercise ideas and so much more! It's so easy to read and follow! Highly, Highly Recommended!!